Training
I am available for training days, small group and 1-2-1 sessions at either your own venue or mine and these can be arranged weekly or through a block booking. These will be under the banner of OMD handling and this system allows for any combination of handler / dog competencies to achieve and make progress during the day. I can also work with young or beginner dogs on foundation skills, giving your partner the best grounding in agility. Check the calendar and get in touch to discuss arrangements.
Email for details / bookings.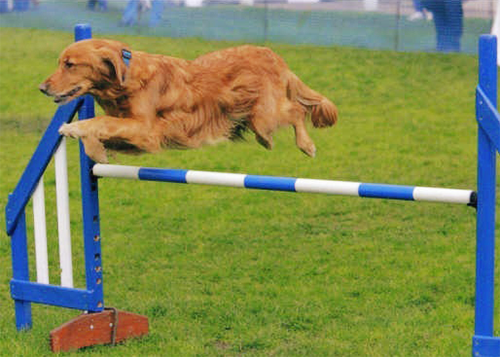 My success in training is through good foundation work and then a sensible, planned and structured progression. My work as a teacher has given me invaluable experience in planning this progression in a safe and controlled environment. Day to day teaching also leads to an excellent ability to adapt the lesson on the spot – whether because things are progressing so well or if something needs a quick re-cap. I regularly train and compete in Europe and have picked up many ideas and training methods that I utilise frequently with my UK clients.
VENUE
My training venue is centrally located, about 5miles from from the M1. Click below for a map. This venue is in the lovely village of Dale Abbey (north west side of jct 25), time your lesson right and enjoy the servings of the village pub with it's good beer and great food.